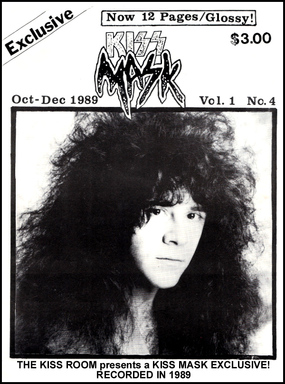 In Celebration of the life of the late, great ERIC CARR
THE KISS ROOM presents a KISS MASK Flashback! Back in 1987, Frank Hagan created his KISS MASK fanzine, self publishing the 'zine which included Frank's exclusive interviews with Ace Frehley, Peter Criss, Bruce Kulick, Eddie Kramer, Bill Aucoin as well as this interview with the late Eric Carr. This interview has never been heard and we're bringing it to you straight from Frank's micro cassette recorder. Recorded on November 9, 1989.
THANKS TO MATT PORTER of THE KISS ROOM
for bringing this tape to life!
www.theKISSroom.com