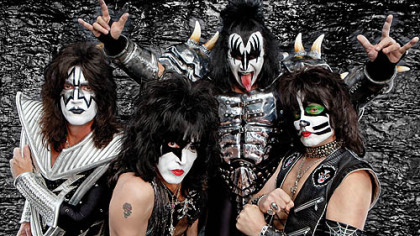 By Scott Mervis / Pittsburgh Post-Gazette
"The Tour" isn't the first time Kiss and Motley Crue have gone out together, but the last time, the opener was just a hungry, up-and-coming band trying to pitch its debut album.
It was just a handful of dates in 1982, one of the first times Motley Crue ever hit the road in any kind of big way. Arena-rock giant Kiss was on its 10th anniversary Creatures of the Night tour, its first without lead guitarist and Spaceman Ace Frehley.
"Seeing them on stage, it was obvious back then that this was the next big thing," Kiss frontman Paul Stanley said in a news conference announcing the tour.
Where:
First Niagara Pavilion.
When:
7 p.m. Sunday.
Tickets:
$36-$56.50; 1-800-745-3000.
Mr. Stanley may have been busy getting his makeup and gear on during those Crue sets, but if that's really what he thought at the time, he was dead on. A year later, Crue unleashed "Shout at the Devil," furthering its climb toward arena-headlining status in the mid-'80s.
Thirty years, and many ups and downs later, Kiss and Crue have teamed up for this "Tour" that closes the First Niagara Pavilion season on Sunday.
Hyping the tour, Kiss bassist Gene Simmons had a few words for the state of modern music: "We're sick and tired of girls getting up there with dancers and karaoke tapes in back of them. No fake [b.s.]. Leave that to the Rihanna/Smhianna and anyone who ends their name with an 'A.' "
Read more:
http://www.post-gazette.com/stories/ae/music/preview-first-niagara-pavilion-season-ends-sunday-with-the-hard-rock-mayhem-of-kiss-and-motley-crue-651051/#ixzz251inrKkb