Former G N' R Member's Band, Adler, Added to KISS KRUISE II Line-Up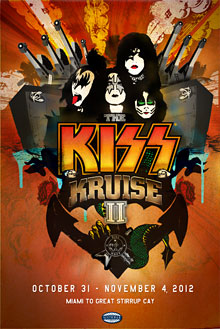 Steven Adler's band, ADLER, has been added to the entertianment line-up for the Kiss Kruise II, October 31- November 4, 2012 from Miami, FL to Great Stirrup Cay, Bahamas onboard the Norwegian Pearl.
Adler joins Skid Row, Yaht Rock Revue, Big Rock Show, Vintage Trouble, A Thousand Horses,
Ledfoot Messiah and Radiolucent. There are still few cabins available.
Go to
www.thekisskruise.com
for all information.