By: Robert Cavuoto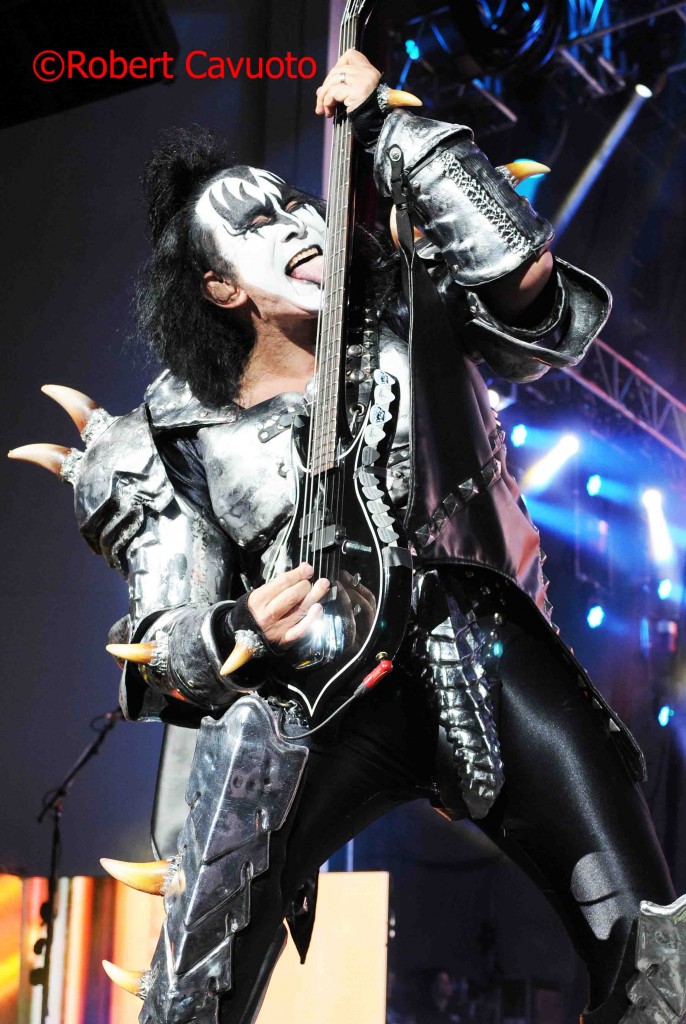 Guitar International
With only three shows left in their summer tour schedule, Kiss and Motley Crue pulled out all the stops and put on one Hell of a show at PNC in Holmdel, New Jersey, as they shared the stage in a tour simply and powerfully dubbed "The Tour".
Think Fourth of July colliding with New Year's Eve, all in one night. Both bands came out trying to outdo each other, but the clear winner was the audience! Their sets were packed with enough hits, pyro and explosives to level Holmdel back to the Stone Age.
Motley Crue went on first and opened the show with a funeral march through the audience with girls and ghouls in tow firing CO2 at the fans. Instantly, you knew you knew this was leading up to something great.
Continue
at Guitar International